To be an amateur or a skilled professional, web design training is loaded with benefits to every individual. Once you achieve proficiency in its learning then fields like website design, creating logos and even to construct striking blogs becomes easy, and in addition to that, you may even earn some pocket money for yourself.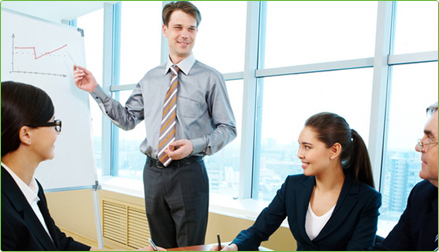 There are highly talented trainers who incorporate web design training in Ahmedabad, that basically comprises of SEO design techniques, graphic design and also some interface designing. It does not matter if you are a fresher or a beginner in this field, the experienced team illustrate the learning process in such a manner that learning becomes fun and interesting.
Below are some of the major benefits that you would have once you are through with the web development training:
You get a consistent and complete brand identity
Web designing is considered to shower visual language for your brand website, logo, profile or visiting cards, that is identified as consistent over various context. So, when you take up such training professionally in Ahmedabad, then your consistent visual language would speak volumes about your business and its impression.
Helps to boost your image and knowledge
Some of us might be designing web pages as a hobby, but gaining complete knowledge cannot come from inside, for that we require some extensive learning programme courses to build a strong base for taking up big projects. Once you build a strong knowledge base and you become a confident designer, then there is no stopping from big companies to hire you permanently. Your ladder to success would depend on the type of training you had taken from a prestigious training institute.
Distinguishes you from the tough competitors
In Ahmedabad, there are highly professional web design training coaches that inculcate such a strong base in you that you are able to deliver quality and attractive work to the company or for your own business. This designing industry is loaded with competitors, where the content base is strong but the designing of the page is not so special. It does not mean that you have to install some glittering graphics and corals into the page to gain attention, you have to utilize your immense USP (Unique Selling Points) into your visual message which could be done only after attaining extensive and professional training.
If you are a hobbyist then the basic skill can help you start your professional journey
Certain hobbyists find it fun to design a page without seeking much of a help. But training in certain programmes like WordPress and HTML becomes a must to brush up your basic skills, to help you start your expertise journey. One cannot expect to build a career in the world of web design without building a strong foundation.
Now that you are thorough with the unlimited benefits of learning quality web design, hunt for a good institute and enroll yourself for the web design training in Ahmedabad without any delay. Check out the courses cost in multiple institutes, and believe me, even though it is expensive; it would prove to be a valuable investment in the long run.
Leading corporate do hire skillful designers so that they can create a strong brand image for themselves, and they do not hesitate to pay you a big sum if your work impresses them. So, remember a strong and solid foundation is a gateway towards achieving success in a short span of time.