Web pages like the one you are viewing are made by a dedicated team of web designers and developers. It is an exciting field, and if you too, wish to join the elite team of designers who help create easy to navigate sites such as these, you need front end developer training on an urgent basis.
Front-end web development is the term used to define the task involved in making any website functional. The work of web designers is to make a web portal or mobile app, and the front end developers ensure that the navigation through the site is a smooth and hassle free process.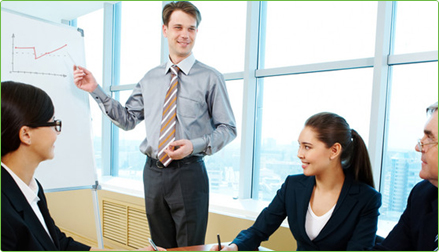 Future TechnoLabs – a place for your dreams to come true!
We, at Future Techno Labs, provide you with web design and development training that not only makes you competent but also an expert in this field. A website works as efficiently as its developers. With the changing dynamics in the technology sector, IT experts also need to keep abreast with the changes.
To create a successful web page, you need to understand the dynamics of different systems (mobile, tablets, computer) as well as different platforms (android, windows, iOS). A successful web developer is one who can integrate the elements of his training to create an effortless navigating system in a web page.
Web developer training course
To earn big bucks is every individual's dream; to earn them fast would be the icing on the cake! You can earn to the tunes of hundreds of thousands of dollars per annum, as the entry level salary of a web developer is an astounding $51000 per year! You can convert those $ signs in your eyes, to actual money, if you become an expert in the tools used for front end development of any website. The various programs that the training course covers are:
HTML (Hyper Text Marker Language)
CSS (Cascading Style Sheets)
Javascript
jQuery
AJAX
Why choose Future Techno Labs for this course?
Many organisations are providing online courses and claim to provide you expertise in the respective fields. However, you should choose the course as well as the service providing organisation smartly, as your future is at stake. Apart from the tools and techniques utilized in the field of web development, the course offered by us also entails the following:
Advanced content which is constantly updated keeping in mind the industry requirements and latest trends.
Projects assigned to hone your hands-on training. You will be provided with experts who will guide you as well as analyse your work to provide inputs for your progress and future benefits.
Tie-ups with major organisations to provide on-site training as well as job opportunities.
What's your future after Future Techno labs?
After your training with us, you should be an expert in the codes that helps run any webpage and will be able to independently design excellent navigating web portals. You can start your career by starting your own web designing and developing company or join one of the many websites.
Each and every major website such as Google, Amazon, and Facebook etc. utilize the services of web developers. You can take a guess, what web developers may be getting paid! In case, you too wish to brighten your future, enroll for the Front end developer training course offered by us at Future techno labs, by the earliest.