As a student when you were in school, you needed extra tuitions on top of what you were already learning. When you started college you joined private coaching classes and when you went for higher professional courses then you started attending training courses. Have you ever tried to find out the reason why?
Are the schools and colleges not doing their job properly?
For getting good marks?
Just because your friend told you to accompany him/her.
Are tuitions and Coaching Classes more effective?
Is it that everyone is going?
Or to hide the fact that you are not Einstein
All the above extra tuitions will provide you with theoretical knowledge, which would be totally useless if the same cannot be applied in practice.
Significance of Practical knowledge
They say practice makes man perfect. That is why medical students practice their skills on cadavers before they are allowed near a live patient, that too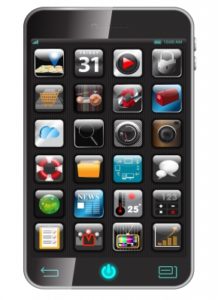 with direct supervision. The IT field is not different; the same principle applies here as well. You cannot shape your career based on theoretical knowledge. In today's world of iPads, smart phones and tablets everything requires practical knowledge, whether it is for using them or programming them. A hands on experience is must in order to achieve successes.
Combination of Theoretical and Practical knowledge
Anybody who wants to pursue a career in mobile phone app development has to have a very good theoretical knowledge. But knowledge acquired by books cannot take you far enough in your career. The actual skill is developing the app and that has to be done practically. One has to apply his/her logical and reasoning skills with innovative ideas. An app can only be successful if it is a mixture of theoretical and practical knowledge. And here the life of a fresher comes to a standstill and the only reason behind is the lack of hands on practical experience.
A Ray of Light
A large number of students complete IT degrees every year and a big segment of this task force opt for mobile development.  But before they get into the industry it is beneficial for them to take practical learning courses like iPhone Project Training in Ahmedabad or Android Project Training in Ahmedabad. The reason for suggesting these courses in Ahmedabad is because the training center "Future Technolabs" is the only one of its kind, where importance is given to practical learning rather than theoretical know how. This makes the center more appropriate for the students who want to specialize in app development.
Why Future Technolabs?
Training center with the latest state of the art technology
Their experienced trainers' posses real time practical knowledge, which they will impart to their students so that they do not have to face the same difficulties that the trainers experienced in their time.
Recognized certificate to back up the experience gained.
Working experience on real time projects
Making you confident enough to resolve problem.
Most of the mobile apps are made using ios and android platform. In order to meet the growing demand of mobile app developers, the industry is looking for good experienced manpower. Take your first step by enrolling yourself for iPhone Project Training in Ahmedabad or Android Project Training in Ahmedabad, and make your future.

Save
Save
Save