We are at the stage were the economy is unpredictable. Many companies are opening and many of them are being closed.  Thousands are graduating every year. Today there are too many graduates and the available jobs for them are even fewer. The stiff competition vets the best and if you are not the best that you will remain searching for a job for a while. There is no surety that you will get a job. It does not help when technology is taking over many jobs that were done manually once upon a time, like self-service checkouts at supermarkets or ATM machines for giving out money.
A country like India operates on "Survival of the fittest" policy. Therefore, if you are still searching for a job a couple of years down the line after your graduation, you need to take stock on where your unstarted career is heading. Your life is at panic stage, and nothing comes to your mind as the Label of "loser" is on your head. Your CV keeps on being rejected or if it gets through you lose out at the interview stage.  Remember you are also competing with thousands of others who have just entered the job market.  What are the right and the best available options? A business or a career change. Some might go for business and the others might choose a career Change. How do you decide?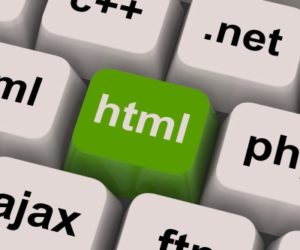 The most booming and stable IT industry might interest you. This is the industry which is looking very lucrative at the moment and shows no signs of abating.  One might think that it is easier said than done. Well it is easy.  There is a team of people who can make it easily possible; teams of thorough professionals who can get you into the business of web designing are "Future Technolabs."
A quick course of the most popular and fast growing scripting language today can change your life. Future Technolabs runs Basic PHP Training in Ahmedabad for the people who are new to the field. You get a chance to learn, and earn when you are done with the course.  However life is not so simple, and keeping that in mind they have designed an Advanced PHP Training course in Ahmedabad for people who want to take full control on the subject matter.
The main advantage of taking this Basic PHP Training in Ahmedabad and Advance PHP Training in Ahmedabad is that they provide you with a working environment with training on live projects for better understanding and to getting down to some serious business from the first day.
Course Design
The courses are designed in such a way that they mix the practical that the learning process becomes easy and simple. Working on live projects makes the learning interesting and equips you with the skills required to excel in a working environment.
Once you complete the course, your knowledge is backed up by a certification. This certificate is valid internationally.
These courses will make you independent and capable of handling projects by your own. If you feel, it is not too late and you are ready to thrive then enroll for the course now. The main reason to select these courses is that you are not required to give any test or provide any certification relating to IT.
Future Technolabs understands the needs and prepare you in such a way that you are ready to fight the other half of the battle in a much positive way with the artillery of PHP in you arsenal.

Save
Save