It is always important to know more about the IT training companies before you join any of their course modules. As competition is becoming a stiff one in this educational sector as well, therefore; people are working on the best training institutions for help. With so many options available, how can you possibly choose the best institution? Well, there are three important points, which you should consider before procuring help of any of these institutions. Those three points are time, price and in-depth course modules.
Types of courses available
While training students in IT solution, it is not just related to PHP level, but there are some other additions, as well. As PHP forms an integral part of this sector, therefore; this subject is divided into two major distinctions: basic PHP course and advanced PHP course. Other than the PHP section, the same IT training institutions have special courses in Android, iOS, phone gap and front end development. Moreover, the same firm offers students with information in SEO and graphic designing, making you a pro in this session.
Learn about Android training
The field of IT Training Company in Ahmedabad is vast, and you will get to learn about Android training from here, as well. It forms an integral part of IT sector, especially in the responsive web designing fields. You will receive personal training from the important institutions, based on Android learning. You will come in direct contact with a new set of course modules in the current training sessions, which will help you to lead this competitive market. In the current Android development field, there are so many options available. Reputed veterans are here to guide.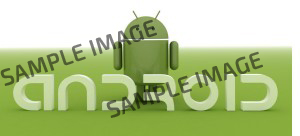 Overview of the course:
Before you proceed any further and join the Android-based IT Training Company in Ahmedabad, you should be aware of the course overview. It will help you to grab an idea on the course and the subject matters, followed here.
The course starts with the fundamental basics, followed by introductory note to Java
After that, students will come to learn about the Java programming sessions
Moreover, you will get to learn about the design component, along with Android UI component too
Other course modules available
The points, mentioned above, are some of the basic Android course modules, as procured from IT Coaching Ahmedabad. There are some more points, added in the same platform. Those access points are currently mentioned below:
Students will get to learn the importance of data storage, with the help of Android. Additionally, they will be trained in data parsing.

On the other hand, students will be able to deal with the present web services with advanced android development structure.

To end this course module, experts will help you with industrial training in the field of Android project.
Prerequisites to follow now
If you want to join IT Coaching Ahmedabad, you must have some knowledge in the field of C++ and C programming languages. On the other hand, if the students have some idea in SQL or PL sessions, then it will act as a bonus. The training starts with the inventory note in Android, followed by the traditional norms and the current advancements, in this same section. At present, Android is the king of the smartphone technology. Therefore, the IT courses in the Android-based platform will help you to become a pro over here.